What we are doing to protect and improve access
We protect off road access and work to extend it where possible 
We record legal rights, preserve and reinstate routes, and fundraise to defend endangered rights of way for riders and carriage drivers 
Localised advice, support and assistance is provided through our network of dedicated access officers 
We also organise events and training around the UK to provide you with the information you need to defend your rights of way 
We respond to consultations to ensure public rights are preserved and access maintained or extended.
View and download our range of free advice to support you and your team
Our work in England and Wales

In England, the public rights of way network amounts to 188,700km, consisting of 146,600km of footpaths, 32,400km of bridleways, 3,700km of byways and 6,000km of restricted byways. Horse riders, therefore, currently only have access to 22 percent of public rights of way and horse-drawn vehicle drivers only five percent.
Our work in Scotland

The Land Reform (Scotland) Act 2003 amended the nature and extent of access rights in Scotland, granting many different types of user freedom by establishing a statutory right of access over land in Scotland.
Our work in Ireland

Access to safe off-road routes in Northern Ireland is sadly extremely limited compared to mainland Britain. However, the places that do exist are in some stunning locations and are critically important for equestrians.
What you can do to protect and improve your access
We are committed to protecting and preserving the equestrian off-road network. However, there's only so much we and our volunteers can do – we need your help!
See how you can get involved with our work; you can support us in a variety of ways including becoming a volunteer and fundraising for us.
Get involved
Support our work by joining our team of 300 local volunteer access and bridleway officers. Alternatively, you can get involved by finding your local BHS affiliated equestrian access groups who work to defend, extend, improve and promote safe, easily accessible off-road riding for everyone.
Volunteering opportunities

The BHS supports more than 1000 volunteers to take positive local action, to champion our work in learning, riding and welfare and care.

Our Access & Bridleway Officers are dedicated to enhancing and maintaining the UK's equestrian access network. If you are passionate about equestrian access and want to make a lasting difference in your area, this could be the volunteer opportunity for you.
Training courses

We organise events and training around the UK and online, to provide you with the information you need to defend your rights of way.
Equestrian Access Groups

The BHS has around 70 affiliated equestrian access groups who work across the UK to defend, extend, improve and promote safe, easily accessible off-road riding for everyone.
Take action
Protect your routes for riders and carriage drivers by reporting any problems you've encountered and recording historic routes so they can continue to be enjoyed by future generations of equestrians
Report a problem with off-road access

BHS Access and Bridleways Officers work with members of the public and the BHS HQ Rights of Way team reacting to threats to your access, answering your questions, representing equestrians on a local and national level at relevant meetings affecting access, working to establish new access, and promoting what exists through the BHS National Equestrian Route Network.
Check the status of your riding routes

Even if you're using your favourite route to hack out regularly – this doesn't mean that your route is recorded and protected!

We can work together to ensure the routes you ride on are accurately recorded as safe off-road routes so that they may be enjoyed now, and for generations to come. The first step towards preserving these historic routes is to check the status of your favourite route.
Recording and protecting your routes

Working together we can make sure that routes used by horses in the past are accurately recorded and protected so they can continue to be enjoyed by future generations of equestrians.

To help you to help us save these routes, we've gathered together all the resources you'll need to get started, beginning with our 2026 toolkit.
Ride Out Fund
The BHS Ride Out Fund provides funding for projects that open and restore safe off-road routes for equestrians as well as other users around the UK. The more we raise, the more projects we can assist with funding and improve the lives and most importantly, the safety, of all off-road users.
arrow-right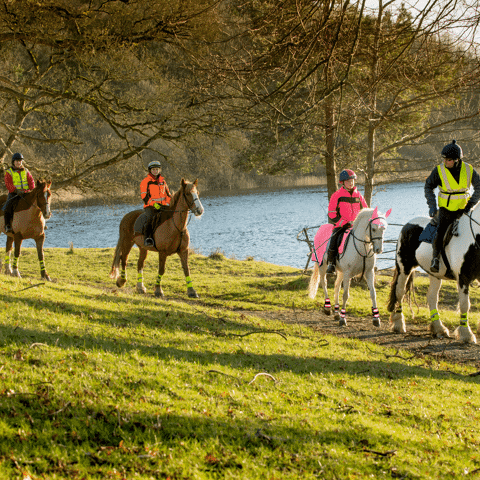 Fundraising opportunities
Ride Out UK

The BHS's Ride Out UK (ROUK) campaign celebrates the joys of riding out in our beautiful countryside, as well as raising awareness of the great work we do to protect and extend safe places to ride and carriage drive off-road.

Running from May–October, our series of exciting Ride Out UK events are perfect for you and your friends to saddle up and explore off-road, while also raising money for the BHS Ride Out Fund, helping to fund multi-user routes across the UK.
Rideathon

The Rideathon Adventure is part of the BHS Ride Out UK fundraising campaign, aimed to celebrate the joys of riding out in our beautiful countryside.

Every penny you raise will go towards the BHS Ride Out Fund, helping to keep riders off the roads, and restoring multi-user routes that can be enjoyed by everyone.

Rideathon runs from 1 May to 31 October - but you can join the adventure at any time.
Advice on bridleways and other access
View our extensive downloadable resources to support you and your team.
arrow-right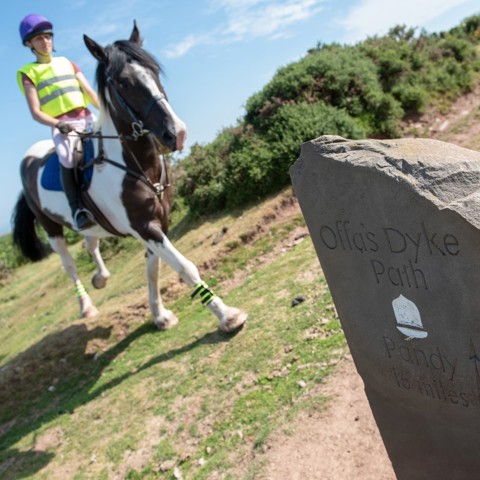 Get in touch with us
The BHS Access Department

Please contact the Access Department for enquiries about bridleways and equestrian access. 

 

Our standard opening times are:

Monday to Thursday: 8.35am - 5pm
Friday: 8.35am - 3pm
Your Regional BHS team

Whether you want to volunteer your time to help, find out more about shows and events that are organised near you or get more involved by sitting on your local committee, your National or Regional Manager will be your first port of call.