How we work to keep horses and riders safe
We work closely with MPs, the police, road safety partnerships and other safety organisations to ensure that equine safety remains a top priority and that all necessary improvements are put onto the appropriate agenda.
Our Safety team also hosts events across the UK to raise awareness of the serious issues faced by equestrians.
Incident reporting
We urge all riders and carriage drivers to report every incident they are involved in, regardless of severity, via our horse incidents reporting hub online or our Horse i app. This allows us to collate statistics on incidents across the UK, to help better understand the rate of equine-related incidents and, ultimately, to use this data to lobby for change in safety laws.
arrow-right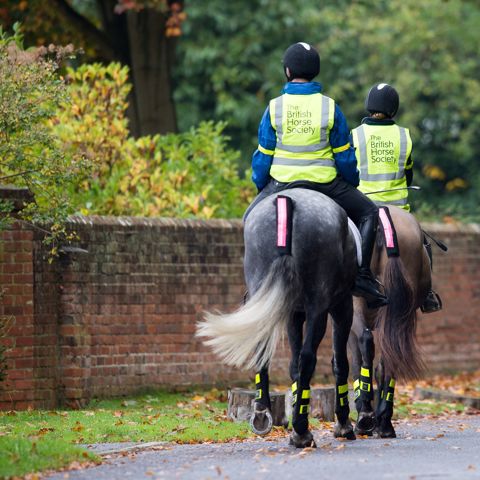 Dead Slow
Dead Slow is an award-winning safety campaign that seeks to educate road users about the correct way to behave around equestrians, and thereby reduce the number of injuries and fatalities caused to horses and riders.
arrow-right