Through Changing Lives through Horses, we reconnect young people to communities through the magic of horses, allowing them to rekindle the desire to continue within education and training, while simultaneously gaining the tools required to support themselves into a career pathway of their choice.
An equine lifeline
Changing Lives Through Horses is an alternative education programme of regular sessions, taking place in a BHS Approved Riding Centre with qualified and experienced BHS Accredited Professional Coaches. 
The programme is suitable for young people, aged 5-25, who have special needs and may be either permanently excluded, or at risk of exclusion in its widest sense, and those who are not in employment, education, or training (NEET). They may also be at risk of becoming socially excluded with income below the poverty line and without the skills to improve their economic situation. 
The CLtH programme uses a range of awards and achievements within a professional equine setting linked to the school curriculum, but focused and structured towards promoting holistic development and nurturing six life skills: building relationships, communication, confidence, responsibility, teamwork, and perseverance. 
Success Stories
More and more of the BHS's Approved Centres are joining the Changing Lives through Horses (CLtH) programme. Participants are quickly discovering that the transformative power of working with horses, combined with a focus on developing key skills they can use throughout their lives, has led to increased confidence and self-esteem, as well as lasting friendships – both human and equine!
Here are some of their stories:
Emily's Story

Emily had always struggled with school. She existed in a state of profound anxiety and continual mental and emotional dysregulation.

Since participating in the CLTH programme, Emily's life has been transformed. In contrast to the anxieties and difficulties surrounding her time in school, her eagerness to attend the CLTH programme is palpable and her happiness and enthusiasm in the programme has been noted by her class teachers.

Emily attends two full days each week and is constantly learning, progressing and growing in confidence and self-esteem. She has formed friendships with the other children on the programme too.

The calm and structured environment of the stables has given her a security and purpose where she works hard to control her behaviour and act in a responsible way. The programme has shown Emily that in the right environment she can cope, thrive and achieve. 
Amy's Story

Amy joined the CLtH programme in 2020 after Amy's mother saw a feature on a TV talk show about programmes for children with special needs. 

The support Amy has received from members of staff delivering the CLTH programme has helped her achieve her Level One Horse Care qualification at college and she has remained in education. 

She plans to take her Level Two qualification and she has even started volunteering for the programme to help other disengaged young people. 
Lilly's Story

Lilly's complex needs meant that, by the age of 8, she could not be accommodated in either mainstream or specialist schools and faced being isolated and outside of education.  

She first rode a horse when she was 4 years and 2 months – and has not looked back since.  

Riding, the stables, Pony Club and pony events were her passion, however CLTH has become her sanctuary. At best Lilly could only "survive" for a couple of hours a day in a mainstream school, and even then, only with massive support of a teacher, two teaching assistants and a parent in constant attendance. From the first day she attended CLtH, Lilly has participated for the full 5-hour session without any qualms and with no need for extra adult support. Not only that, but she has consistently been learning whilst on the CLtH programme. She is proud of her achievements and eager to learn more – CLtH has shown her that she is capable and, in the right environment, able to do so much. 

Lilly's experience of CLtH has been life-changingly beneficial. She has gone from a scared, challenging and unhappy girl to a lively chatterbox who looks forward to her CLtH days. 
School Success: Manor House School

"This has been such an engaging course and a brilliant experience for our students. They have loved every session. The bespoke, highly personalised lessons that Debra and Beth have delivered help students develop the skills and knowledge needed to progress onto the Silver award as well as supporting them socially and emotionally. The impact the course has had on our students is also seen back at school, in lessons. They have become more resilient and independent. Thank you so much for the opportunity to learn about horses and develop as an individual at the same time!!" Ed Owen, Head of School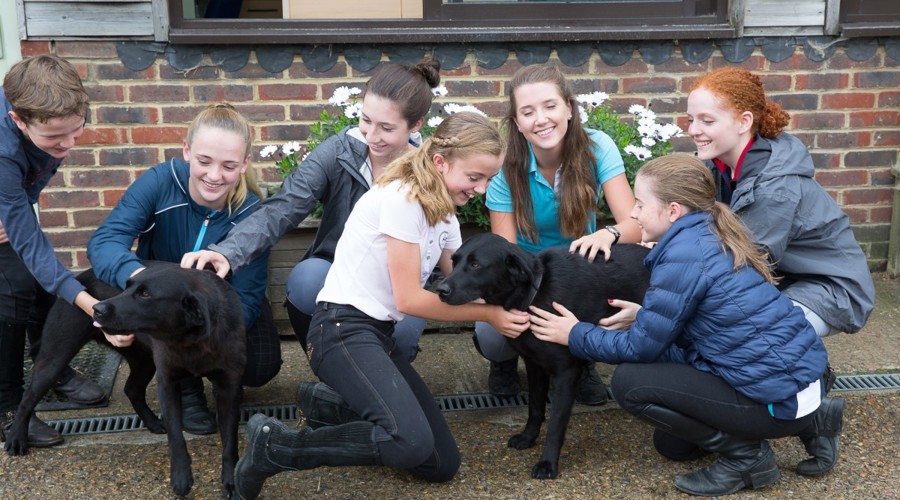 Get in touch
If you want to find out more information, please contact us by calling 02476 840545 or email: changinglives@bhs.org.uk
If you know someone you'd like to refer to the programme, or if you wish to enrol on the programme yourself, please contact one of our BHS Approved Changing Lives Through Horses Centres. We have centres nationwide that deliver the programme and they will be able to guide you through the enrolment process. Find a centre near you.
Support the Programme
The programme relies on donations and fundraising to provide participants with learning materials and resources as well as training for our coaches. All donations will contribute towards transforming the lives of some of the most vulnerable in our society. Any support, big or small, can make all the difference.
Donate

Over the phone:

Please call us on 02476 840500*

Opening times:

Monday to Thursday: 8.35am - 5pm
Friday: 8.35am - 3pm

Please note, we are closed on Bank Holidays.

*Calls may be recorded for monitoring purposes.

 

By post:

Please make cheques payable to 'The British Horse Society' and sent to:

The British Horse Society
Abbey Park
Stareton
Kenilworth
Warwickshire
CV8 2XZ

Please write 'Changing Lives through Horses' on the back of the cheque. Please do not send any cash by post.
Fundraise

If you would like to hold a fundraising event or just find out more about how you could get involved with fundraising for Changing Lives through Horses please get in touch by emailing us at changinglives@bhs.org.uk.