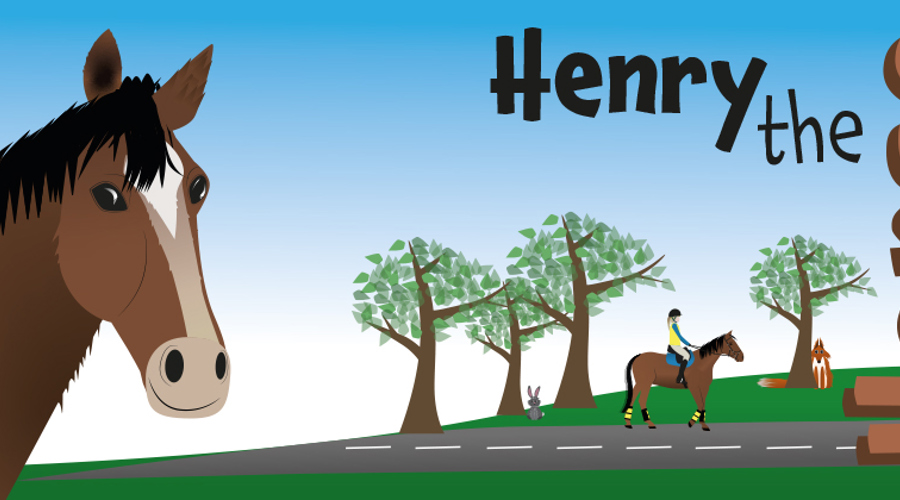 Following on from the Dead Slow campaign, we're now educating children on road safety and raising awareness of the increasing number of reported incidents involving horses and vehicles, in Primary Schools. A member of the safety team at The British Horse Society would attend your School, once you sign up, to deliver the road safety awareness course to school pupils, which will include acting out scenes while using hobby horses, as all part of the fun while learning!
Who is the programme for?
The aim of the Henry the Horse project is to educate children how to pass horses as: a pedestrian, cyclist or even a car passenger, offering observations to the driver.
What will be included?
The British Horse Society will organise it all for you for FREE:
A lesson plan will be provided for the day
Best practise talk on road safety from our Senior Safety member of staff
Learning outcomes workshop - acting out scenes while using hobby horses
Q & A session
Take away: a game and rosette will be given to each child for completing the training session and a Dead Slow information leaflet to take home for their parents to read
All you will need to organise is; a projector, Wi-Fi access and to book a room at your School to enable us to facilitate the day.
See what the day entails by watching one of our lessons below…
Did you know we have seen 845 incidents reported to us from 1 March 2018 to 28 February 2019, as well as over a quarter of equestrians reporting that they were subject to road rage or abuse?
You can support The British Horse Society and help us in our work to ensure the safety of horses and riders by donating to our Dead? Or Dead Slow? campaign on Just Giving