You can learn how to care for horses, develop hands-on, practical skills and get stuck in with the day-to-day tasks.
There are a range of awards at different levels, so it doesn't matter what previous experience you have with horses or if you're a complete beginner. All you need is enthusiasm and a love for horses! You don't even need your own horse as BHS Approved Riding Centres deliver challenge awards throughout the UK.
You can work through the awards at your own pace and advance your knowledge and skills around what's important to you. For example, some awards focus on horse care and health, and others focus on riding skills and safety.
You will receive expert guidance and support from BHS Approved Coaches, who will help you work towards achieving your personal goals. But most importantly, you'll have fun along the way. 
Introduction to horse care
If you spend time around horses, it's useful to know the basics of horse care and working safely around horses. This award focuses on building your knowledge of what horses need to help them stay healthy, comfortable and happy. You will also gain the key skills you need to confidently and safely work around horses and the yard.
arrow-right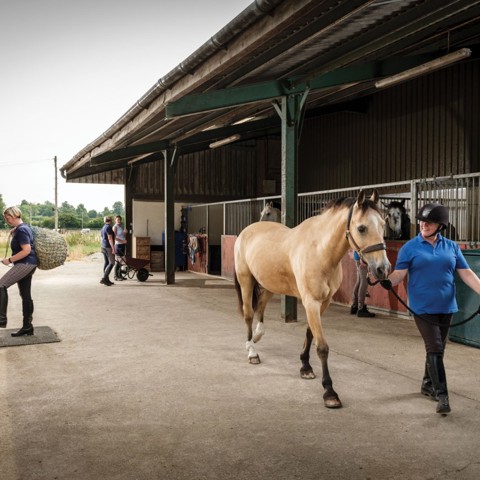 Horse care awards
Horse knowledge (part one & two)

These theory-based awards are perfect for anyone interested in learning more about horses. Working through the workbooks will give you a great introduction to the essential knowledge needed to enjoy and stay safe around horses. This theory will also help prepare you to care for a horse and develop your practical skills in other Challenge Awards.
First pony guide

In this challenge award you will cover some of the considerations to make before committing to a pony and be introduced to some of the basic skills and knowledge required to look after him.

Taking on the responsibility of a pony is a big but very exciting commitment for the whole family.  The award will be delivered in a combination of theory and practical sessions and provide a good foundation for you to progress onto the About the Horse challenge awards where you will focus more on the practical skills.
Caring for your horse

Understanding your horse's needs and how to care for them not only keeps them in healthy condition, it can also improve your relationship with them.

Through these awards, you will gain essential skills and knowledge around horse care, horse behaviour, stable and field care, using and fitting rugs, and grooming.
Horse health

Horses cannot simply tell you if they are unwell. Instead, they rely on you to pick up on any signs of illness or injury and then react to prevent them from becoming worse.

This award focuses on building your skills and knowledge in monitoring horses' health, preventing health issues, and responding to any health concerns that arise.
Breeding

Whether you are considering breeding from your own mare or just want to find out more about breeding horses in general, these challenge awards are a great place to start.

There are three Breeding Challenge Awards in the series these can be completed starting with part one or you pick the one most relevant to you.
Introduction to riding
Learning to ride is hugely rewarding as you find yourself able to build a bond and relationship with your horse as you ride. We look forward to helping you take your first steps. You will learn under the guidance of your coach who will help you to master the basic skills. The introductory challenge award provides a solid foundation of skills and knowledge for you to take forward and build upon.
arrow-right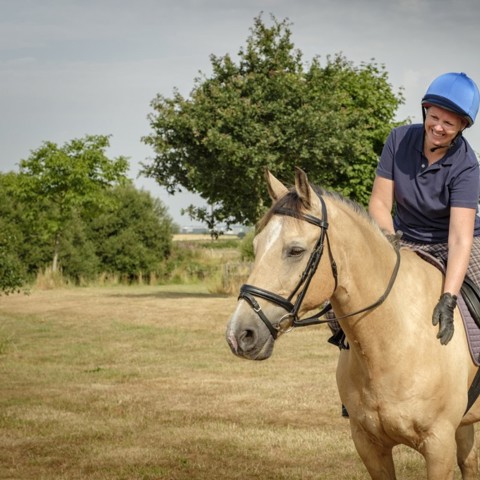 Ride Safe Award
The BHS Ride Safe award will give you the confidence to ride in all the most common environments, keeping you and your horse safe. It is also recognised in the Highway Code and recommended as best practice.
arrow-right