These awards are for anyone who simply loves horses and wants to learn more about them without the formal assessments that our Career Pathway qualifications require. You can choose the most important topics for you and work at your own pace towards each award.
No matter what experience you have, there are various awards at different levels that you can enjoy. BHS Approved Centres or Accredited Professionals will help you find the right award for you and support you in working through the awards and towards your goals.
Our Pony Stars and Horse Explorers awards are designed specifically for younger riders, but anyone is welcome to give them a go.
Challenge awards
If you're looking to improve your bond with a healthy, happy horse, in or out of the saddle, the Challenge Awards are perfect for you. These awards support anyone who loves horses in learning how to care for horses, develop riding skills and get stuck in with the day-to-day tasks around the yard.
arrow-right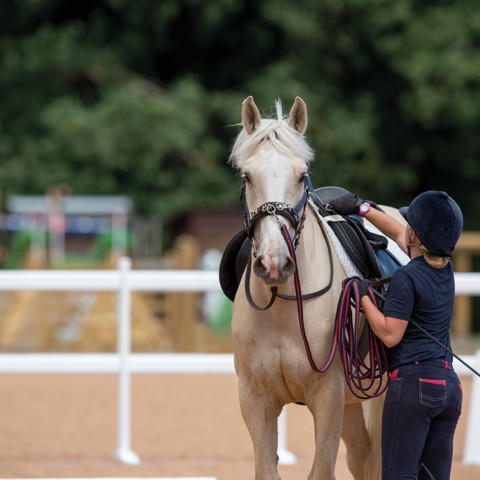 Pony Stars
Pony Stars is our Junior Challenge Awards scheme helping children to discover, develop and nurture their love for ponies and the outdoors. With over 100 topics for children to explore, Pony Stars will ignite a passion for ponies, build knowledge and cement friendships that will last a lifetime.
arrow-right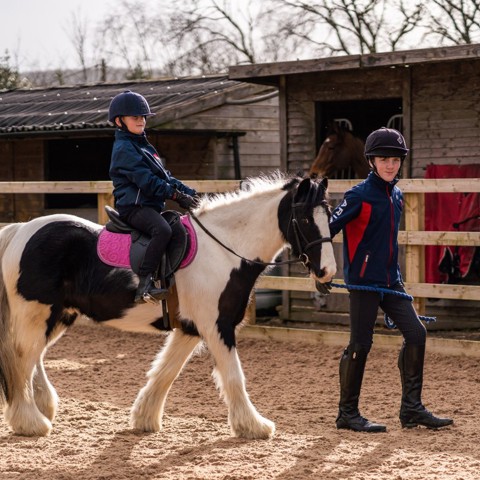 Horse Explorers
Aimed at teenagers and young adults, these awards help to develop your confidence, skills and knowledge in a fun, supportive environment. You will be building your horsey know-how whilst having opportunities to build skills for life such as planning, teamwork and problem solving.
arrow-right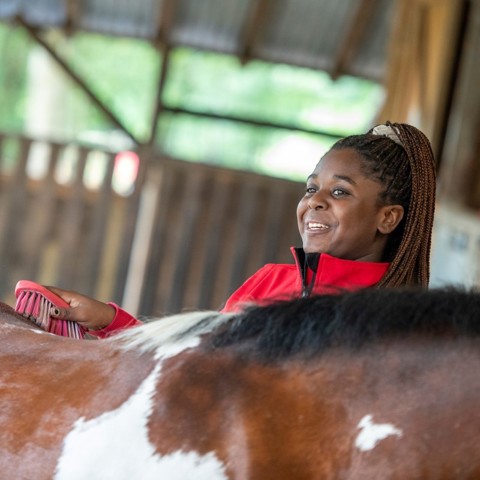 Ride Safe Award
The BHS Ride Safe Award is the essential award for all riders, as it can give you the confidence to ride in all the most common environments, keeping you and your horse safe. It is also recognised in the Highway Code and recommended as best practice.
arrow-right