8 - 10 March 2024 
Venue: Bury Farm Equestrian Club, Mill Road, Slapton, Leighton Buzzard LU7 9BT 
BRC Equine Bio Genie Dressage To Music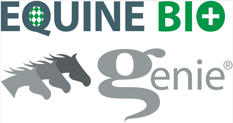 The DTM Championships offers a range of classes for both senior and junior members allowing competitors to ride from prelim up to our unique 'pick your own' class, which caters for those wishing to compete at medium and advanced medium level. The DTM Championships is a great opportunity to be creative and have fun in the dressage arena.  
PROVISIONAL SCHEDULE TO BE ADDED HERE SOON
NAF Five Star Introductory Championships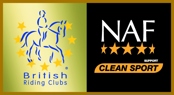 The Introductory Championships comprises team, pairs and individual dressage competitions, split junior and senior, at intro and prelim level, with team members automatically competing as individuals as well. Teams of four will ride one of four tests each, two intro tests and two prelim tests. Pairs can be made up of juniors, seniors, or a combination of both. These championships will be held alongside the DTM Championships. All tests are on a surface. 
PROVISIONAL SCHEDULE TO BE ADDED HERE SOON
BRC NAF Five Star Quadrille 
If you enjoy competing in dressage, why not try quadrille? The display is set to music with a team of four riders wearing themed costumes. The display should demonstrate horsemanship, but doesn't necessarily have to be based on dressage movements.
Entries for 2024 Quadrille are now open. The competition in its entirety will be held at the British Riding Clubs DTM and Introductory Championships on Saturday 9 March. 
Expert Tips
Here are tips for forming a successful quadrille team:  
First of all, try to involve everyone within your club who would be willing to help, whether it be to ride, make costumes or provide music.

 

You will need four riders for the performance, but should also rehearse with two reserves in case a horse or rider is unable to perform.

 

One reserve should be able to perform with their own horse, while the other needs to be able to ride any of the horses if required.

 

At least one member of your team must be a British Dressage Music member.

 

Discuss how you are going to finance the project. It can become expensive; does the club cover costs or are you going to raise the funds yourselves?

 

Next think of a theme; some themes may have been done before, but you may be able to bring a fresh new approach.

 

Look for music that will tie in with the theme, suit your horses and be easily recognised by the audience.

 

Now you can choreograph your performance. It will need to last no longer than five minutes and may include 60 seconds of entrance and exit music. Tests will be performed in a 20m x 60m arena and must be designed on the basis that the entrance is to be made at A.

 

It can be helpful to have someone watch your performance to offer constructive criticism. You could even video your performance to see it from the audience's perspective.

 

You will need help to design and sew costumes for humans and horses. Remember the riders and horses have to perform movements in them, so they must be comfortable and, above all, safe.

 

Get your horses used to hearing music as you ride, though not the music you intend to use for the performance. If you introduce a horse to the routine too early, they will begin to anticipate the next movement, which could spoil the performance.

 

You will provide a more interesting performance if you act. Don't worry about feeling silly; it's all part of the performance.

 

Props can be carried, but make sure you can ride effectively while carrying them. They should enhance your performance not distract the audience.

 

Marks are awarded for turnout (20), content of programme (20) and general artistic impression (60).

 

You must include a script of up to 100 words describing your performance as part of your application. This will appear in the programme and be given to the officials for reference
Important Information
Stabling

Stabling will be available on site for this event, please book via  brc.bhs.org.uk 
Hat Tagging & Body Protectors

All members are required to have their hats tagged before competing in any BRC qualifier or championship. For acceptable specifications, please see the Hat Standards Guidelines.