Kindly sponsored by: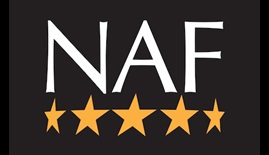 BRC are delighted to have NAF as title sponsor again this year for the National Championships.
3 - 4 September 2022
Venue: Lincolnshire Showground, Grange-de-Lings, Lincoln, Lincolnshire, LN1 2SX (Gate 4) 
Riders are able to compete in a range of competitions at this championship, from dressage to style jumping both individually and as part of a team. We also have a couple of direct entry dressage classes which do not require any qualification (please see below). For eligibility of horse and rider, and to see what a combination is eligible to compete in, please see the current BRC Handbook.
The schedule for the Championship can be found here
Dressage
The Championships include a wide range of dressage classes ranging from prelim right the way up to Advanced Medium. Intro classes have been added to this years competition for both senior and juniors.
Riding Test
The riding test is similar to a dressage test, but marks are awarded according to the rider's performance (effectiveness and presentation of the test), and the horse's paces are not considered. This competition can be ridden as an individual or as part of a team; For senior teams, two members ride the Prelim RT and the other two ride the Novice RT. Junior team members all ride Prelim RT.
Show Jumping
The 70cm, 80cm and 90cm are all split in to juniors and seniors with the 100cm and 110cm being mixed classes. 
Style Jumping
Style jumping is similar to show jumping, but marks are based on the rider's performance and effectiveness rather than the horse's. There is a 75cm class and an 85cm class for this competition and is split into juniors and seniors. Individuals and teams may compete in this class; teams must have two riders ride at 75cm and two ride at 85cm.
Direct Entry
Direct entry classes are ones which do not require any qualification and may be added nearer the event. 
Please find Direct Entry forms below
Important Information
Stabling

Stabling is not currently open for this year's championship.  

Once our Championships stabling is open you can book via the  online booking system. 

Please note booking closes 21 days before the start of the competition. 
Hat Tagging

All our members are required to have their hats tagged before competing in any BRC qualifier or championship.  

For acceptable specifications, please review our Hat Standards Guidelines. 
Trade Stands

If you are interested in bringing a Trade Stand to this event, please do get in touch and we will be happy to advise.