Get in touch
Whether you want to volunteer your time to help, find out more about shows and events that are organised near you or get more involved by sitting on your local committee, your National or Regional Manager will be your first port of call.
Sally Andrews, East Midlands Regional Manager
For Access matters, please contact:
Wendy Bannerman, East Midlands Access Field Officer - East Midlands
World Class Basics: Are you moving forward or being left behind?
Jo Winfield, FBHS and Dee So'oialo of  Dynamic Sports Performance will be working together with our demo riders. This lecture/demo training day will be of interest to all equestrians and will also count a 6 CPD points for BHS Accredited Professional Coaches.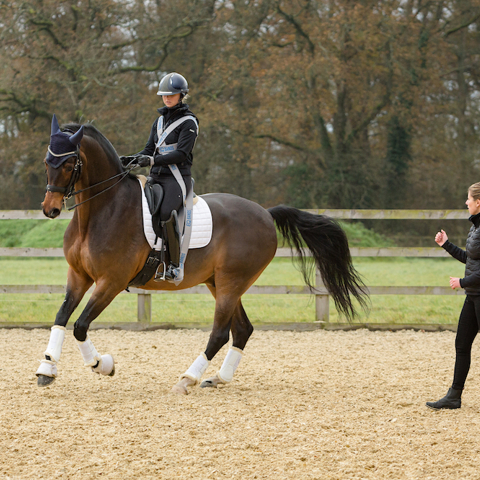 Search our directory
You can find information about all the local BHS Approved Riding Centres, Livery Yards or Accredited Professional Coaches or Grooms near you too.
Dates for your diary
Whether you're looking for national championships, the next BHS competition in your area, a fun ride or local meetings and lectures, we have the information for you.
Find your local Equestrian Access Group
We have over 70 affiliated equestrian access groups working across the UK. Discover what's going on near you.
arrow-right