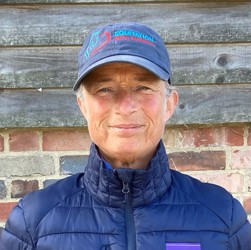 Recognised as one of the most prestigious coaching accolades in the world, the BHS Fellowship is the highest qualification offered by the equine charity and represents the ultimate career aspiration for any equestrian coach.
A BHS Fellow is acknowledged throughout the global equine industry as an ambassador for the equestrian profession and a thought leader in the sector. They are committed to upholding the highest standards of horsemanship, training and welfare, and above all, work tirelessly for the good of the horse.
Tracy Casstles, Director of Education at The British Horse Society says: "I am thrilled to welcome Liz as our newest fellow. She demonstrated a tremendous depth of equestrian knowledge and outstanding coaching skills during her assessment, and will be a huge asset to the work of the Society.
This achievement by Liz illustrates her dedication to lifelong learning, as well as her passion for changing other people's lives through the power of horses. Our Fellows are critical to the long-term sustainability of the industry, helping others to grow and flourish in an equine environment.
The gruelling candidate assessments took place at Wellington Riding and involved the participation of advanced-level horses and riders. I would like to thank everyone who generously gave up their time or loaned their horses to support this important BHS qualification assessment."
Carole Broad FBHS led the assessment over the two days: "It is always a pleasure to welcome new Fellows and it has been a particular honour to be part of the assessment process. The standard was extremely high, and I am excited to see what lays ahead for Liz."
David Sheerin, General Manager at Wellington Riding and BHS Fellow adds: "It was great to welcome all our assessors to Wellington this week; with a Stage 1 assessment, followed by the Fellowship, it's been a complete journey.
Having obtained my fellowship in 2022, I know the hard work and dedication that goes into achieving this qualification. I am so pleased to have played a part in this year's process."
Sam York FBHS and Chair of the F&I says: "You can change lives through coaching, and I have been lucky enough to witness this over the last two days. The team at Wellington as well as the horses and riders have been excellent, allowing all the candidates to really demonstrate their coaching skills."
There are currently fewer than 60 active BHS Fellows in the world.
The Fellowship assessment is open to any Performance Coach BHSI over 25 - although the average candidate age is much higher. If you are a Performance Coach BHSI who would like to be kept informed about future BHS Fellowship training opportunities, or you would like to find out more about what's involved, email education@bhs.org.uk to register your interest.
Whatever your career aspirations, the BHS have a pathway for you. To learn more about the charity's qualification offerings and how you can grow a thriving career in the equine industry, visit: bhs.org.uk/pathways
Notes to editors

Contact details: BHS Press Office

T: 02476 840521

Image of Liz Eaton available here: https://we.tl/t-5U5WfFLWsc

The British Horse Society:

Equine charity, The British Horse Society is dedicated to education, equine welfare, protecting and increasing access to bridleways and equestrian routes, and safety for horses and riders. The Society's thriving and active community of staff and volunteers are committed to improving the lives of horses everywhere.