The patrol consisted of two police horses, Beau and Arnie, with their officers in plain clothes, riding along 'hot spot' areas on the roads – places where the BHS has received a high levels of incidents reported.
A total of 58 vehicles were pulled over by the police, following unsafe or inconsiderate passing.
Local residents, cyclists and dog walkers were also provided with advice and guidance on how to pass horses in all scenarios.
In 2021, 2,943 road incidents involving horses were reported to the BHS. In addition, 66 horses were killed on the roads, 129 were injured, and 126 people were injured in road accidents involving horses. These are stats the BHS is committed to reducing. The BHS's Dead Slow campaign is now incorporated into the Highway Code, and the Close Pass patrols ensure the upholding of driving standards around horses.
Local livery yard owner Pam, expressed her gratitude at the operation carried out by the BHS and local police forces:
"I think [Close Pass] is a really good idea because there's so much traffic on the roads now and it is a bit scary going out. We really appreciate [the BHS and police] trying to educate drivers a bit – a lot of them just don't realise [the dangers]."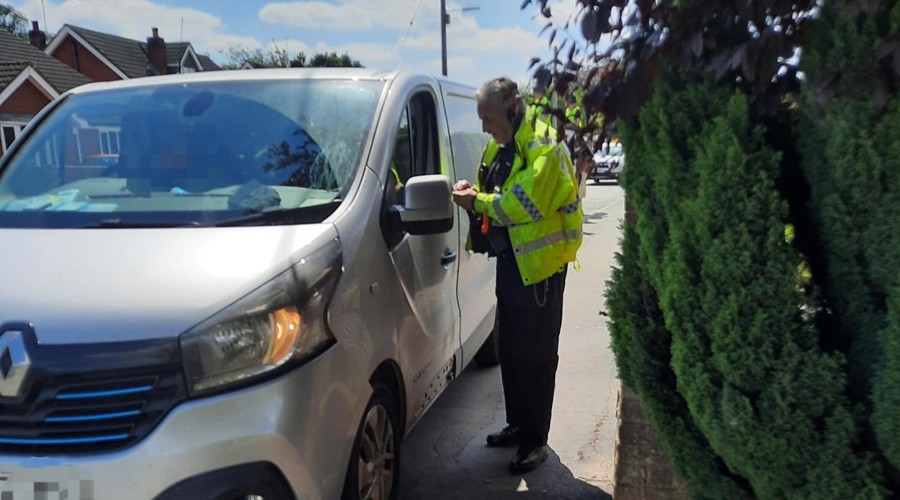 BHS North West Regional Manager, Lyndsay Dring said: "This work is vital to educate drivers, and the majority are genuinely surprised that they haven't slowed down enough or given horses enough room, so it's a great opportunity to speak to those drivers. We are also working with the police and local livery yards to educate riders around the importance of courteous riding and being seen through wearing hi-vis. We couldn't do this work without our collaboration with all the partners involved so a huge thanks to them for working with us."
The event was held in collaboration with the Cheshire Police Rural Crime Team, Merseyside Police Mounted Unit, Cheshire Police Roads and Crime Unit, and Cheshire Fire and Rescue Service.
Make sure to report any incidents – no matter how big or small – you encounter on the roads to our website or via our Horse 'I' app. Using this data, we can work with the police to identify 'hot spots' of reports to aid in choosing future locations to hold Close Pass patrols.
Report an incident
Anyone can report their incidents or near misses to us; you don't have to be a BHS member. Reporting your incidents helps us to better understand the rate of equine-related incidents and near misses across the UK.
arrow-right