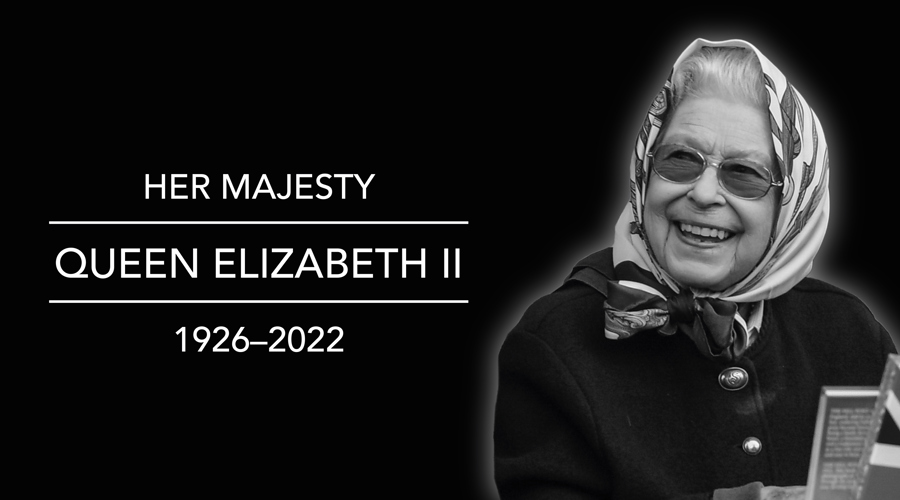 The British Horse Society are immensely saddened, not merely at our profound sense of loss of our Sovereign and Society Patron, but also at the loss of a true equestrian. The exemplary dedication to duty that defined Her Majesty's reign, and her seven decades of faithful service to her country, have been an inspiration to so many people in all walks of life.
Her Majesty had a lifelong passion for horses, and the BHS wish to pay especial tribute to her absolute devotion to equestrianism. Her Majesty's deep love of equines of all breeds, and her boundless enjoyment and support of all disciplines, shone through right from her earliest childhood to the last year of her life. Many will have particularly fond memories of her relaxed and radiant smiles at the equestrian events she loved. The heartfelt connection she demonstrated for her horses clearly communicated to the rest of the world what those of us in equestrianism are lucky enough to already understand: just how remarkable horses truly are.
Her Majesty graciously agreed to become Patron of The British Horse Society in 1952, the same year she became Queen, and she continued to honour the Society with her patronage throughout her life. This seventy-year relationship has been a constant source of pride for us all at the BHS. A key part of our mission is to encourage horses and people to enjoy life together. Her Majesty's decades-long demonstration of how rewarding horses are, on any level, was instrumental in supporting us to achieve that goal.
Her Majesty's long reign has shaped our country in immeasurable ways, and she has also gifted all those of us who love horses with a truly admirable legacy: her lifelong example of true equestrianism and fine horsemanship has not only benefitted her fellow equestrians - most importantly, it has boosted the welfare and wellbeing of horses themselves.
We would like to extend our heartfelt condolences to His Majesty, King Charles III, our Vice-Patron Her Royal Highness The Princess Royal and all members of the Royal Family at this deeply saddening time.